New and used woodworking machinery bought and sold
LIMZ Machinery is proud to offer a broad selection of new and used woodworking machinery from leading international manufactures and regional distributors.
Our online catalogs include categorized links to our preferred partners for new woodworking machinery and our full listing of used woodworking machinery.
About LIMZ Machinery Group

LIMZ Machinery Group offers competitive pricing on brand name new and used woodworking machinery. We sell both new and used woodworking machinery to a nationwide and international clientele. Our clients include small and independent woodworking shops to medium and large factories. LIMZ is a family owned and operated business based in New York since 2004. Contact us today to find out how we can help you grow your business, improve the efficiency and quality of your production lines, and meet the needs of your customers.
"Good realistic advice on solving woodworking fabrication, and manufacturing issues."
— Peter Wahlberg, Finelybuilt
Peekskill, NY
"Working with an honest machinery supplier that recommends to you the best, most sophisticated solutions to help you become more efficient vs. a commission salesman that will convince you to buy something where he gets the higher commission. You know you are in good hands with Laurence, you just can't go wrong. "
— Eli Hoffman, EH Technologies
Reading, PA
"Quality Products and Service along with a good sense of humor."
— Eric Porter, Schematic LLC
Brooklyn, NY
"I have known Laurence Earner for over 10 years. He is an expert in woodworking equipment. He is not just interested in making a sale but providing his invaluable recommendations for the most appropriate machine for the job and material involved."
— Nathan Edeson, PE, Environmental Engineer
Brooklyn, NY
"Laurence is very knowledgeable about wood working equipment and the requirements to best suite your needs."
— Willow Sulli, Black Oak Cabinetry
Luisville, KY
"He's knowledgeable, with command of his product, attentive, practical and knows how to treat customers so they come back again and again."
— Robert Juceam, Fried, Frank Harris, Shriver & Jacobson LLP
New York, NY
"I have known and worked with Laurence for over 5 years. He has proven to be a very reliable resource for all of my woodworking machinery needs in the past."
— Alfred Ianacci, FJI LTD
Ronkonkoma, NY
"Laurence is an extremely knowledgeable dealer in woodworking machinery."
— Todd Hensely, Entecco Filter Technology USA
High Point, NC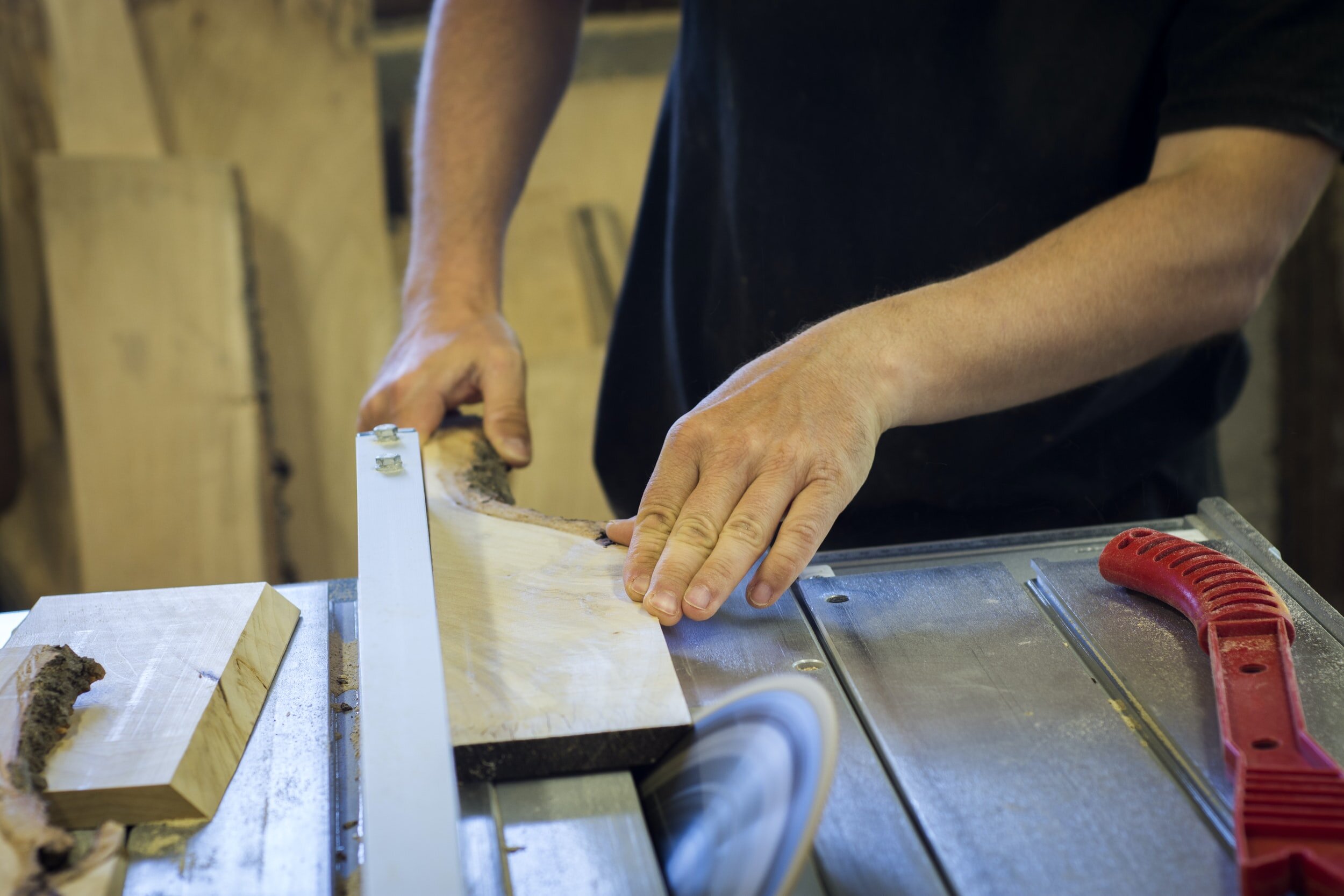 Build your dream workshop