Image 1 of 8
Image 2 of 8
Image 3 of 8
Image 4 of 8
Image 5 of 8
Image 6 of 8
Image 7 of 8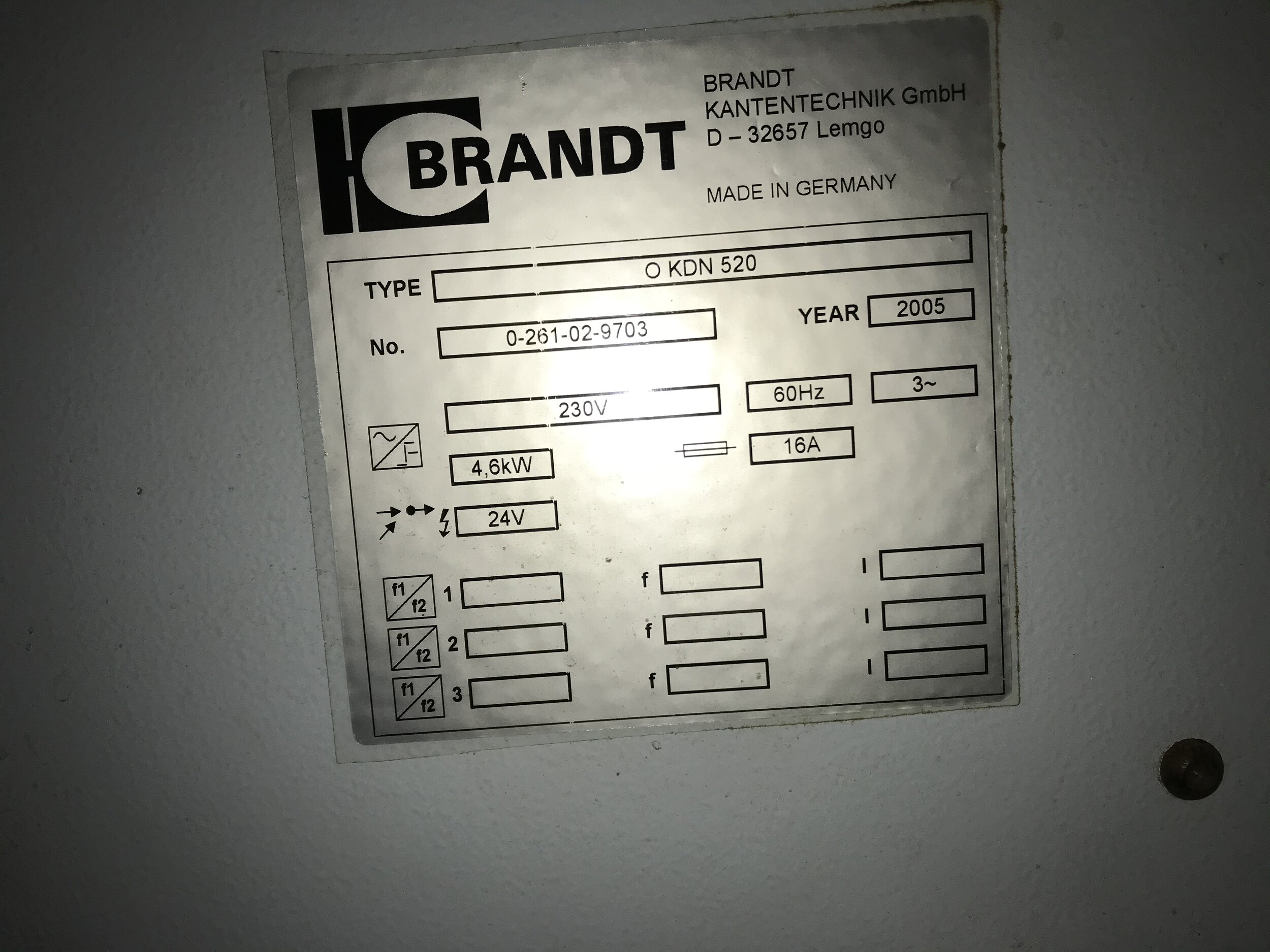 Image 8 of 8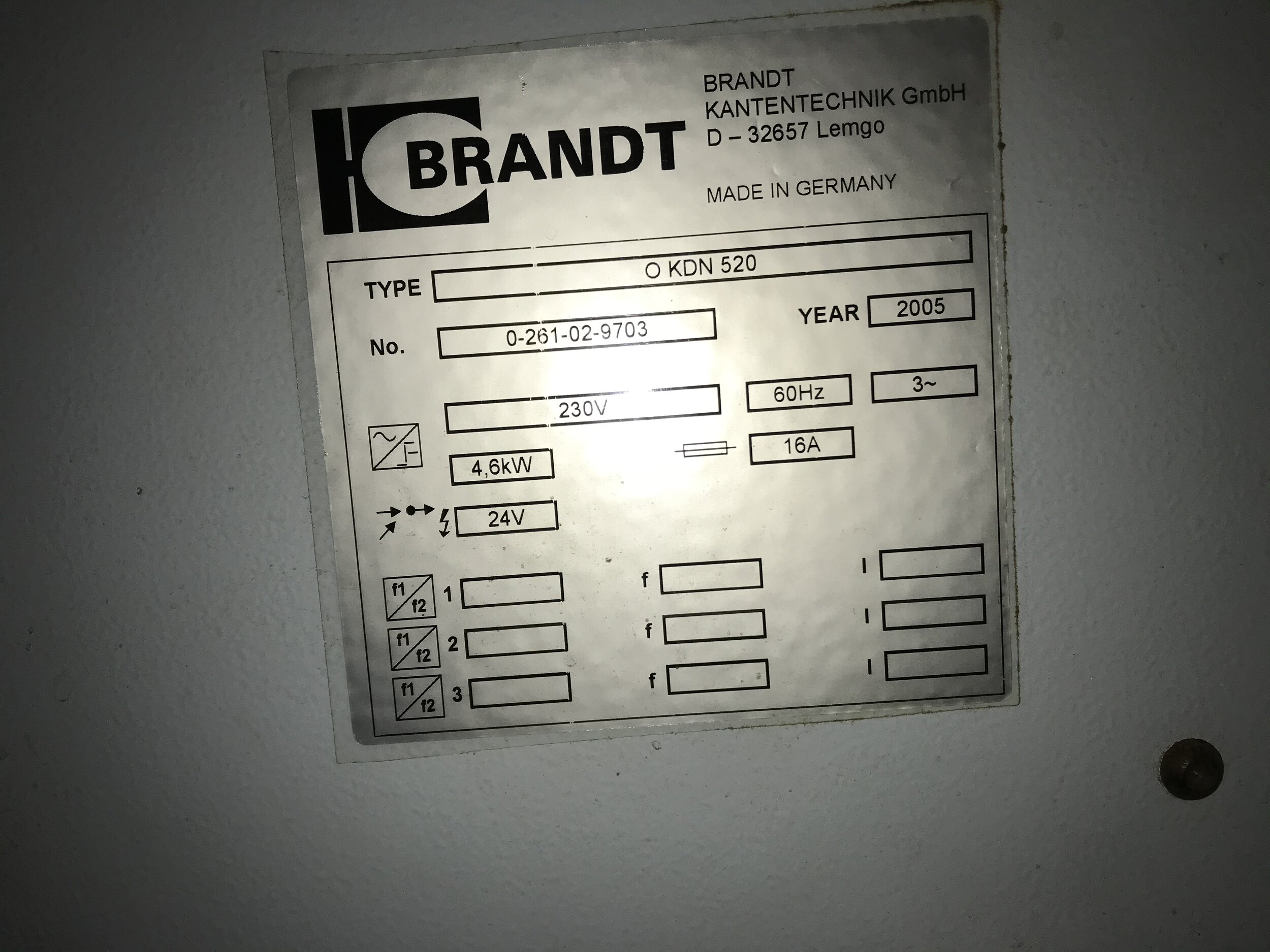 Brandt Optimat KDN 520 Edgebander (USED, 2005)
Brandt Optimat KDN 520 Edgebander (USED, 2005)
Model: KDN 520
SN: 0-261-02-9703
Year: 2005
230V; 60Hz; 3~
4.6kW; 24V; 16A
Stock#: 2101-01

Edge band thickness 0.4 – 8mm (0.016" - 1/4" )
Coil cutoff maximum 0.8 x 60 mm; 3.0 x 45 mm (PVC)
Edgeband height 12 - 65 mm (1/2" – 2 9/16 ")
Panel length min. 160 mm (6 3/8")
Panel width min. 65 mm (2 3/8")
Panel thickness - min. 8 mm (5/16") - max. 60 mm (2 3/8")
Feed speed –  11 m/min.
Internal modem for remote diagnostic link.
Smooth upper pressure rollers.
Automatic feed track lubrication system.
First pressure roller driven and three idle pressure rollers.
Double motor end trimming unit.
Program controlled indexing from straight to bevel end trimming.
Fine Trimming Station: Top/bottom (2) motors, 0.35 kW (0.50 HP) 12,000 RPM, bevels 0° - 25°, with combination flush/radius/chamfer cutterheads; horizontal and vertical tracing wheels. 
Radius Scraping (PVC): Top/bottom with pneumatic control, pvc scrape collection box.
Buffing Station: Top/bottom (2) motors, 0.09 KW (0.125 HP) 1,400 RPM.
*This machine is offered in good running condition as taken from service and is subject to prior sale. Specifications are approximate and to the best of our knowledge. Verification is available upon request.